Godox, if you want to know why I changed to it as my go to lighting system read-on. As a working event photographer a major issue has always been what lighting to have with me. For a lot of my work that meant studio flash and the inherent problem of having to run power to them. One answer was battery powered studio flash. A second system and therefore a second set of triggers.
Of course I already had on camera flash that I could remote i.e. Off Camera Flash (OCF). That means 3 different trigger systems and a bunch of cables to hook everything together. Not forgetting many different battery chargers and many different batteries.
I thought I had a full system but between starting to write this and finishing it they have added the AD200 which is not on the diagram.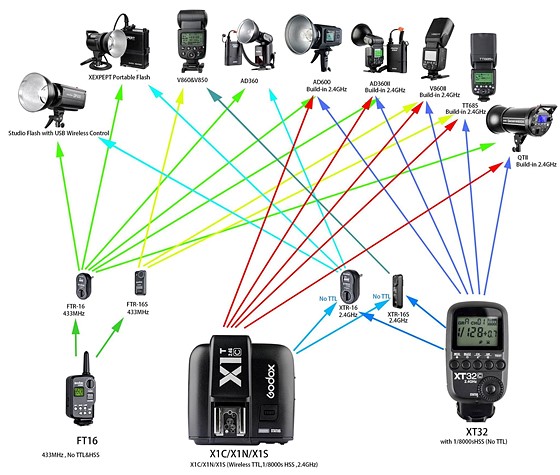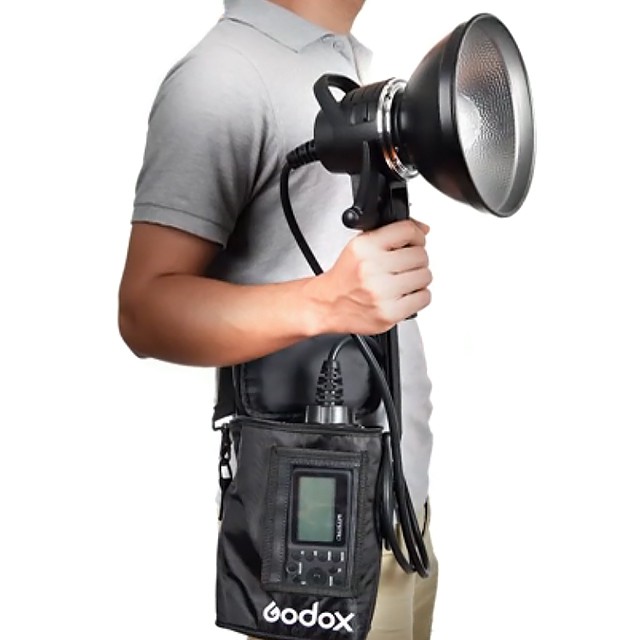 I bought my first Godox the RS600P a few years ago and was really impressed with the quality and power. I had my solution for battery studio flash at a reasonable price. To which I then added the V860 Li-Ion powered on camera flashes. Shoot all day and the same controller as the RS600P.
Then Godox did something that made me sit up and look hard. They introduced the AD600, a TTL mono light (studio flash) with built in TTL receiver. It is not often that I use TTL but having it available is always a bonus. A special feature is that the AD600 has the capability of working Nikon, Canon or Sony, you just be the right X1 trigger.
This is the system pictured to the left.
At the end of 2016 they introduced an AC adapter for the AD600. Not that I ever had a battery issue but now more added flexibility. Mains power where I can, battery where I cannot and of course I can some lights on battery and some lights on mains at the same time.
There is more, a new version of the V860 with the same X1 trigger system built in, the V860II, available in Nikon, Canon and Sony hotshoe but each can be used Off Camera with all 3 systems. They instantly recognise and change to the correct system that you are using.
Now the AD600 is 500 watts of power and the V860II has a guide number of 60 (GN60) so to complete the family there is the AD360II. Again the built in 3 system receiver and it can be used hotshoe mounted so comes in Nikon and Canon versions. It is a bare bulb 360W flash and sits nicely between the other 2 in power and portability.
Now I only have to carry 1 trigger system and do not need receivers as they are built in to the lights. No need to carry as many batteries or cables so not only has my system become more compact but also more flexible. Everything works with everything else. Now it might sound that I am happy but then they made my system complete.
A big use of battery powered flash is a technique called overpowering the sun. This often entails the use of High Speed Sync (HSS) Flash). Of course all these lights are HSS capable, but what if I want more power on a really bright day? For that we have the Godox H1200, you combine the power of 2 AD600 heads in one bulb and get a 1200W system. There is no other lighting system that gives that much power for so little money.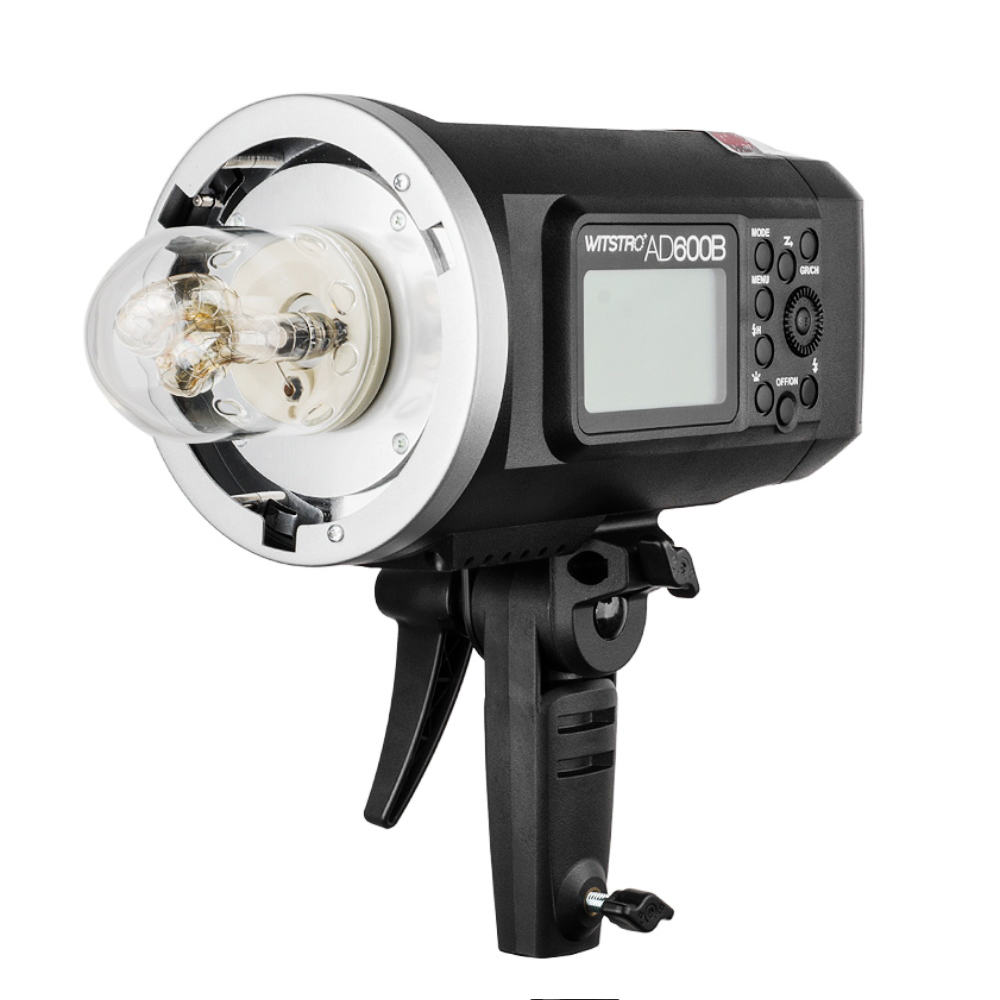 So now you know why I am a Godox Guy.
Looking for Godox Equipment? Then have a look at what Photomart have to offer.