It is 12 months since I ordered my first Citizen CX printer because my existing printers had done their time. Two things attracted me to Citizen, firstly they were the manufacturers of my previous printers and these machines carry their own name.
So what do I need?
As I work in all weathers i need something that can cope with a cold damp equestrian event. To a hot humid social function such as a Prom. I need something I can carry easily.
At 14KG it fits the bill perfectly. If I am doing the photography, my staff will be operating the printer. The Citizen printers are easy to use. It takes seconds to change media. I need a printer that prints an image that looks like the subject.
Usually i have had custom profiles made for my printers but these I just used. Colours were good out of the box.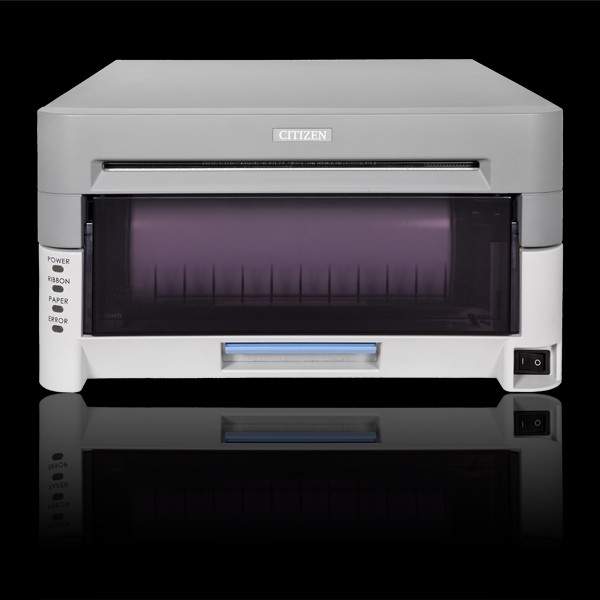 I need a printer that can run whilst speeches and presentations are happening. Nobody has complained we are making too much noise. Citizen printers also look modern, so where you have to leave it visible it looks professional. Customers seeing the Citizen label have remarked it must be quality.
 I would like to jump into gushing prose about how good they are. The issue is that they just do the job. Great looking prints time after time. No mechanical issues, no user issues, no print problems. You remember the advert that says "It does what it says it does on the tin". Well this is the printer that does what it says it does on the box.
or many years I have purchased my equipment and supplies from Photomart, and continue to do so. The pricing on the Citizen media offers me the best value and when I said there were 2 reasons for the change, add these 2, Pricing & Photomart.
 bit of technical information. These are dye sublimation printers. There are sometimes called Digital Dye Thermal Transfer printers. It is a dry to dry process where heat is used to transfer colour onto the paper. The Citizen CX printer can print in a range of sizes from 6″ x 4″ to 9″ x 6″.